Start a CausePage
Product Fundraising + Crowdfunding + Custom Products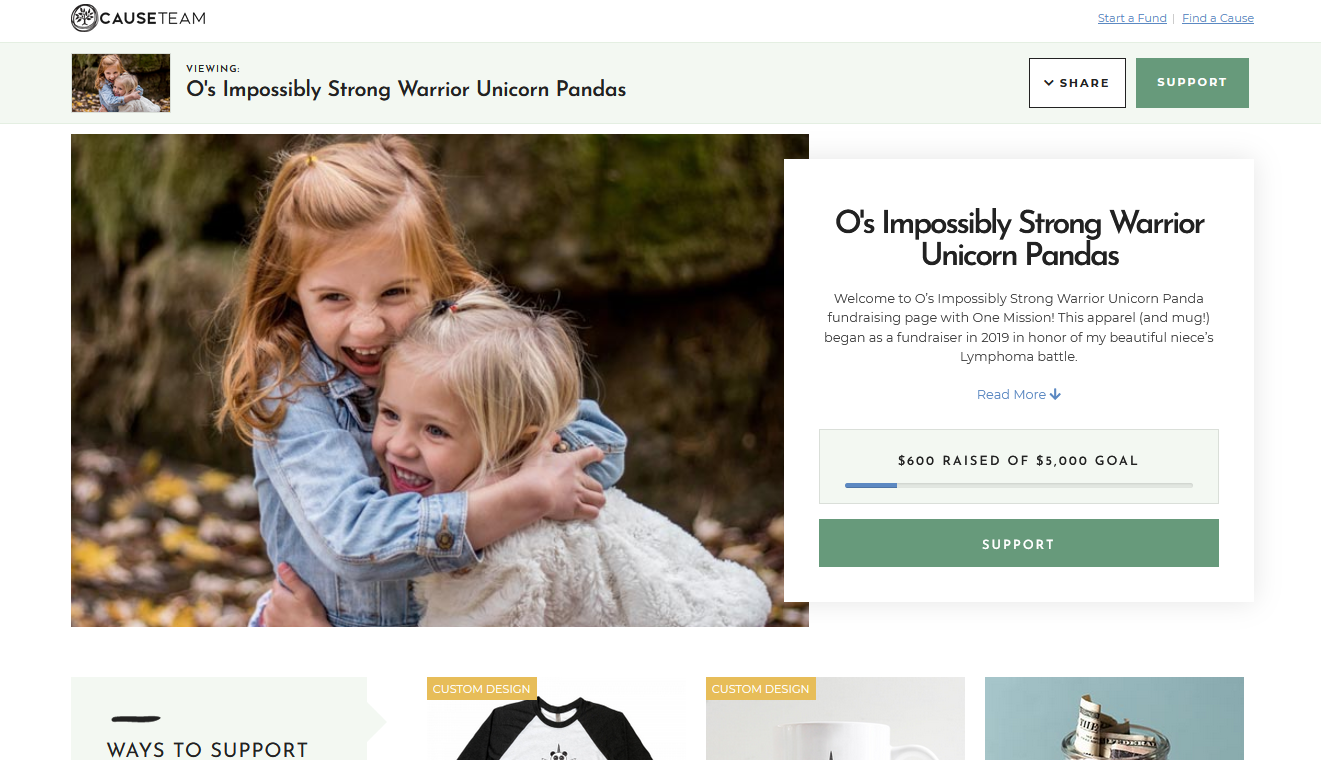 Full-Featured Online Fundraising 
A CausePage is an online fundraising campaign for good causes; a place to share your story, a page completely dedicated to your cause; a link to share, making it ultra-easy to invite others to support your efforts in doing some good.  
Ideal for someone who has...
Fundraising goals
Supportive networks
Social media accounts
100% commitment
Recommended campaign length: 30, 60, or 90 days.

Product Fundraising
40% donated from each purchase
High-quality apparel & merch
To keep or to gift, that is the question

Crowdfunding
Cash only donations
No platform fees
Easy way for supporters to give

Custom T-Shirts
... and merch, if you choose
40% donated from each purchase
Various options, set up fees apply

Share Your Story
Social media sharing made easy
Blog your updates
Engage with supporters

Hassle Free
We handle all payments + fulfillment
Orders shipped immediately
Automatic monthly payouts for you

100% Human
Great customer service
Speedy responses
One on one graphic design
---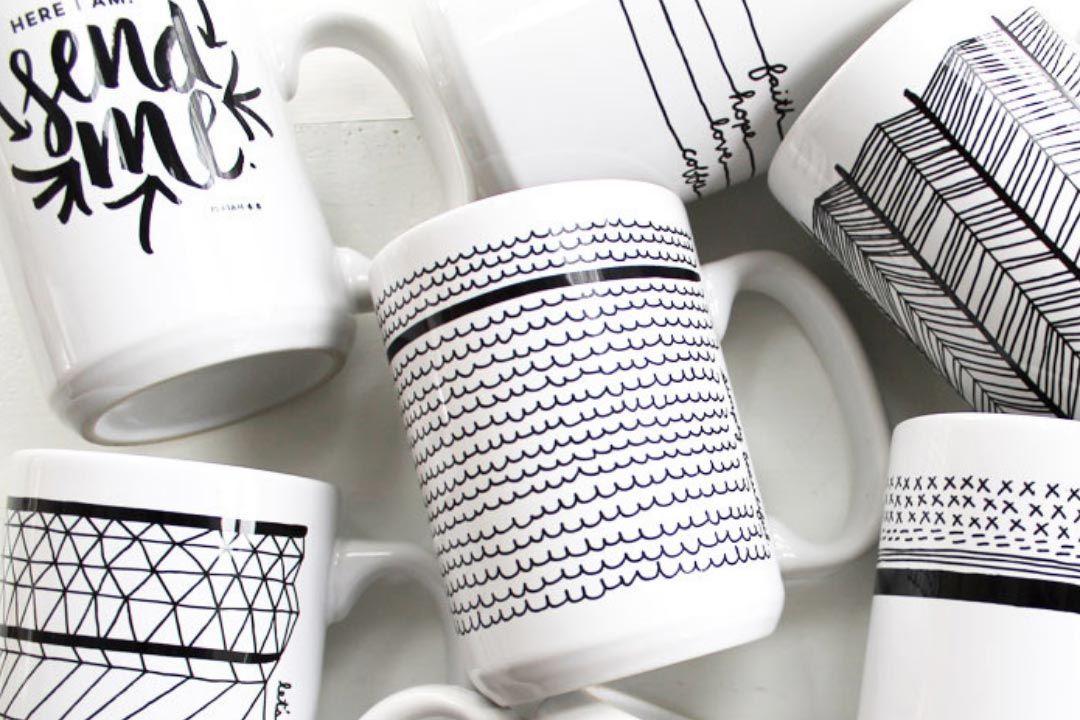 Product Fundraising
We're here to offer something new
Gone are the days of selling wrapping paper and cookie dough to support a cause near and dear to your heart.
What makes the difference...
High-quality super soft tees, hoodies + so much more
Merch your supporters will love to keep or gift
40% of each purchase is donated to your cause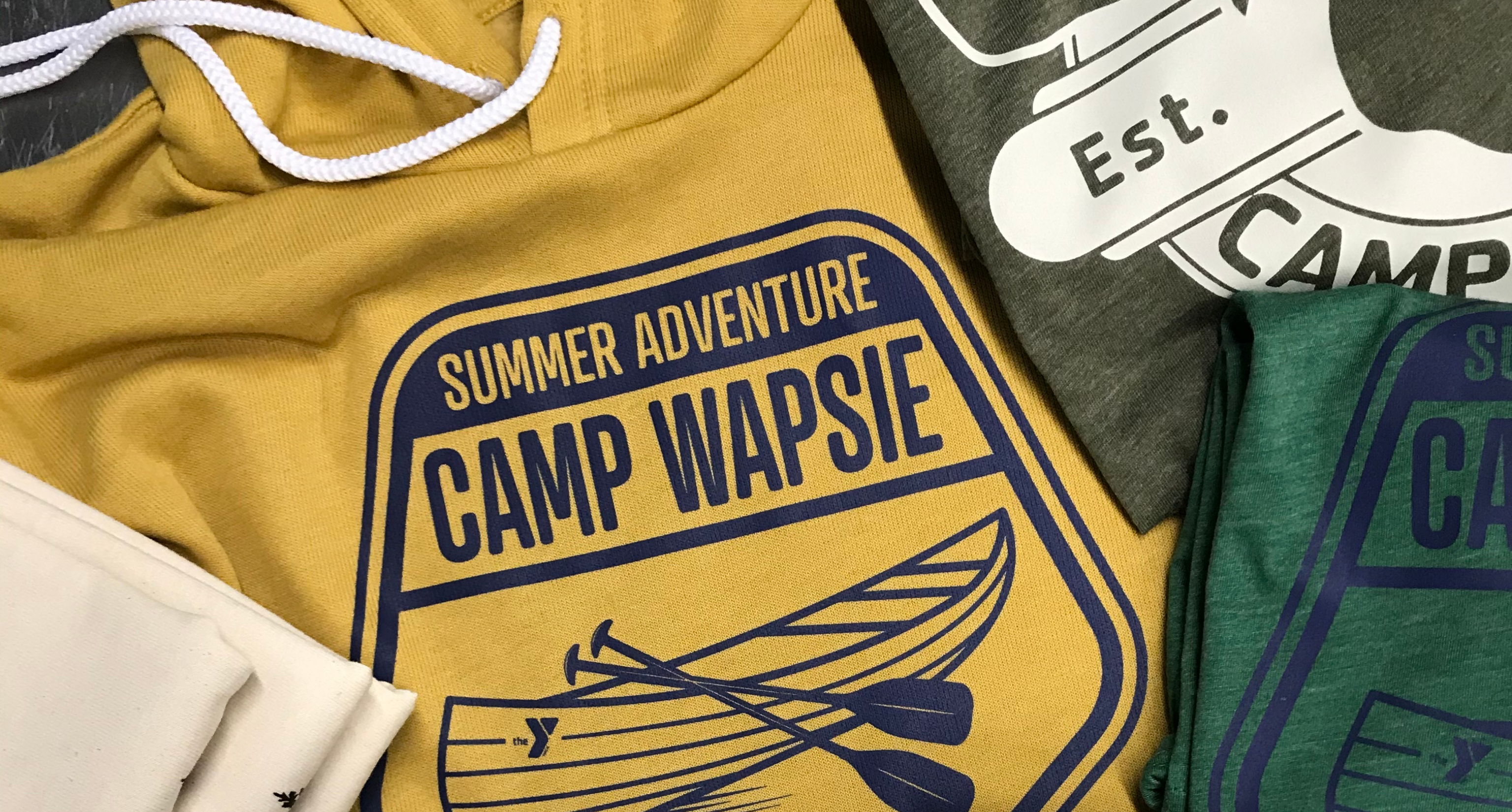 Custom T-Shirts + More
Boost support with your own design
Adding custom products to your CausePage is an easy, collaborative effort between you and us. Set up fees apply.
The ultimate conversation starter...
Uniquely designed for you and your cause
Generates "post-worthy" content to share online
Outfits supporters in solidarity 
Spy a CAUSETEAM message that fits your cause to a "tee?"
Go ahead, adopt our design (free of charge) and use it to do some good!
---
What People Are Saying
CAUSETEAM goes above and beyond to exceed your expectations, helping to create just the right fundraiser for your cause. They provide quality products, word hard to customize to your needs, and provide excellent customer service!
A. Snyder
What People Are Saying
Fundraising for our adoption via CAUSETEAM was easy, successful, and meaningful. We have purchased nearly every type of product and each item is quality! In fact, the t-shirts, tanks, and sweatshirts are the comfiest clothes in my wardrobe!
K. Dejong
What People Are Saying
CAUSETEAM was great to work with! They helped create a design for our apparel and set up our CausePage exactly the way we wanted. They were always available to answer questions or provide support throughout our campaign.
B. Appleton
What People Are Saying
Thank you and your team for all the work you guys did for our fundraiser. We very much appreciate it. You made the fundraiser easy. We loved all our products!
E. Willey