5 Fundraising Questions to Ask Yourself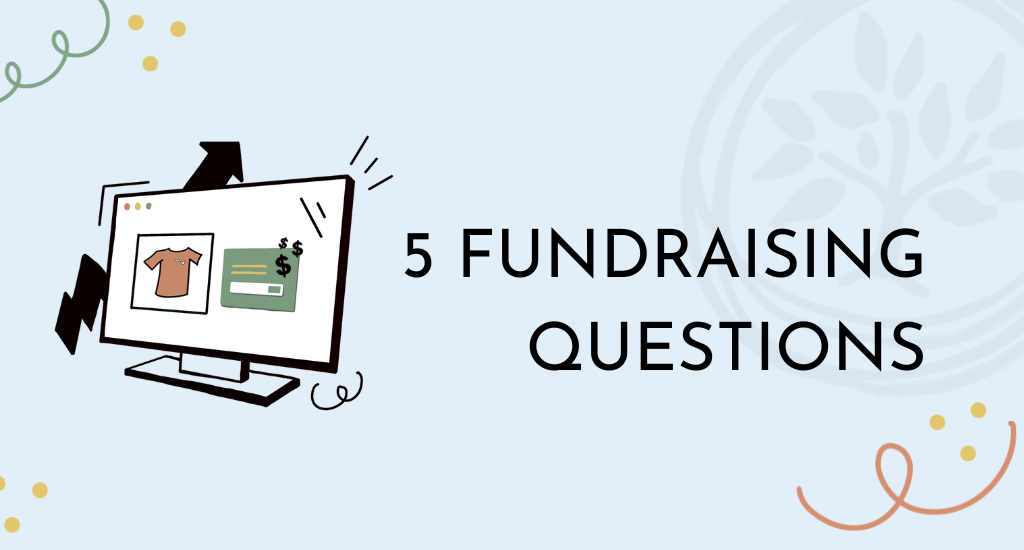 ---
Online fundraising has become a popular and effective way to raise money for a cause or individual. With the rise of crowdfunding platforms, it has become easier than ever to set up and launch an online fundraiser… like working with our totally human staff at CAUSETEAM. (No bots here).
Our fully-functional platform allows users to connect with a real human on staff, collaborate as a team to create and manage their own fundraisers, wear support with a custom t-shirt, and easily share their campaigns with their network. If you are thinking about starting an online fundraiser, here are five questions to ask yourself before launching a campaign with CAUSETEAM:
1.  Are you raising money for yourself or a loved one?
Before you start an online fundraiser, it's important to determine who the beneficiary will be. Is this fundraiser for yourself or for a loved one?
If it's for yourself, make sure you're comfortable sharing your story with others.
If it's for a loved one, make sure you have their permission to share their story and use their name in the campaign.
2. Are your supporters active on social media?
Social media is a powerful tool for online fundraising. Before you start a CausePage, consider whether your supporters are active on social media. If they are, you can leverage social media to spread the word about your fundraiser.
Share your campaign on your social media channels and encourage your supporters to do the same. This can help your CausePage reach a wider audience and increase your chances of reaching your fundraising goal.
3. Are you currently using any other fundraising platforms?
This is a big one! If you're currently using other fundraising platforms (hint: GoFundMe), and you are not interested in adding custom t-shirts you should just put your efforts towards the original platform you started with.
How we make the perfect fit is for someone who is looking to raise money through a t-shirt fundraiser paired with our crowdfunding option, or, add a custom-tshirt fundraiser to their ongoing fundraising efforts if already established with another crowdfunding site (like GoFundMe).
4. Would you like to wear your support with a custom t-shirt?
CAUSETEAM offers the option to create custom t-shirts for your campaign. 40% of every purchase is donated back to your CausePage, too!
A 'CauseTee' (it's what we call them) can be a great way to show your support for your cause and raise awareness about your campaign. They can also be a way to incentivize donations (40% is donated, always).
Just ask yourself, could you sell 50 t-shirts? If so, then it should be a definte YES to working with us on your custom merch.
5. What is your fundraising goal and how will you use the funds?
Before launching your campaign, it's important to set a fundraising goal and determine how you will use the funds. Make sure your goal is realistic and achievable. Be transparent about how the funds will be used and provide regular updates to your supporters. This can help build trust and credibility with your donors.
In conclusion, starting a CausePage with CAUSETEAM can be a powerful way to raise money for a cause or individual. By considering the 5 questions above, you can increase your chances of launching a successful campaign and achieving your fundraising goals.
Ready to fundraise? We'd love to help.