Our Story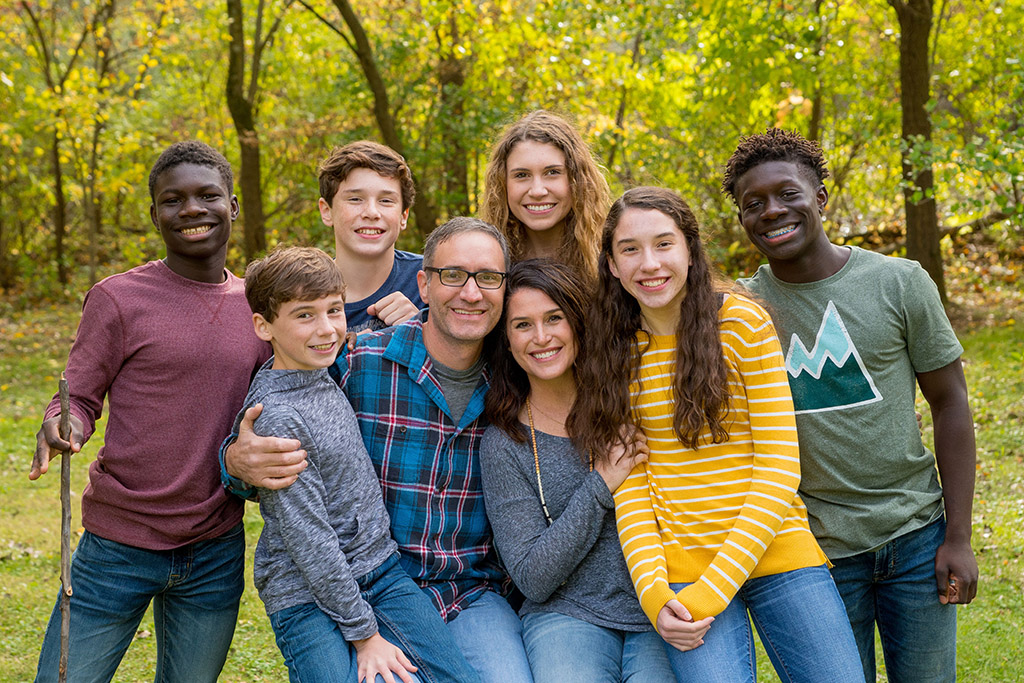 ---
This guy and I… We've never really done anything the conventional way, or necessarily the safe, low-risk way, and certainly not the easy way. I keep saying that someday I'll write a book… mostly because I think it's important to note and keep close at heart just how God has worked in our lives, especially throughout our adoption process, and starting this business because they are intertwined… and because God is here. This is His work, this is His path for us, there's absolutely no mistake in that – and we are grateful. 
It all started in the summer of 2012. Prior to that summer, we were living a simple, comfortable life in a small, mid-western town.  John owned and operated a business while I stayed at home with our four children. Then John set off on a mission trip to Haiti — and it opened his eyes to something bigger. Through him, my eyes were opened, too.
This single experience catapulted us right smack dab in the middle of adopting two Haitian boys. Adoption was something we had never even considered for ourselves.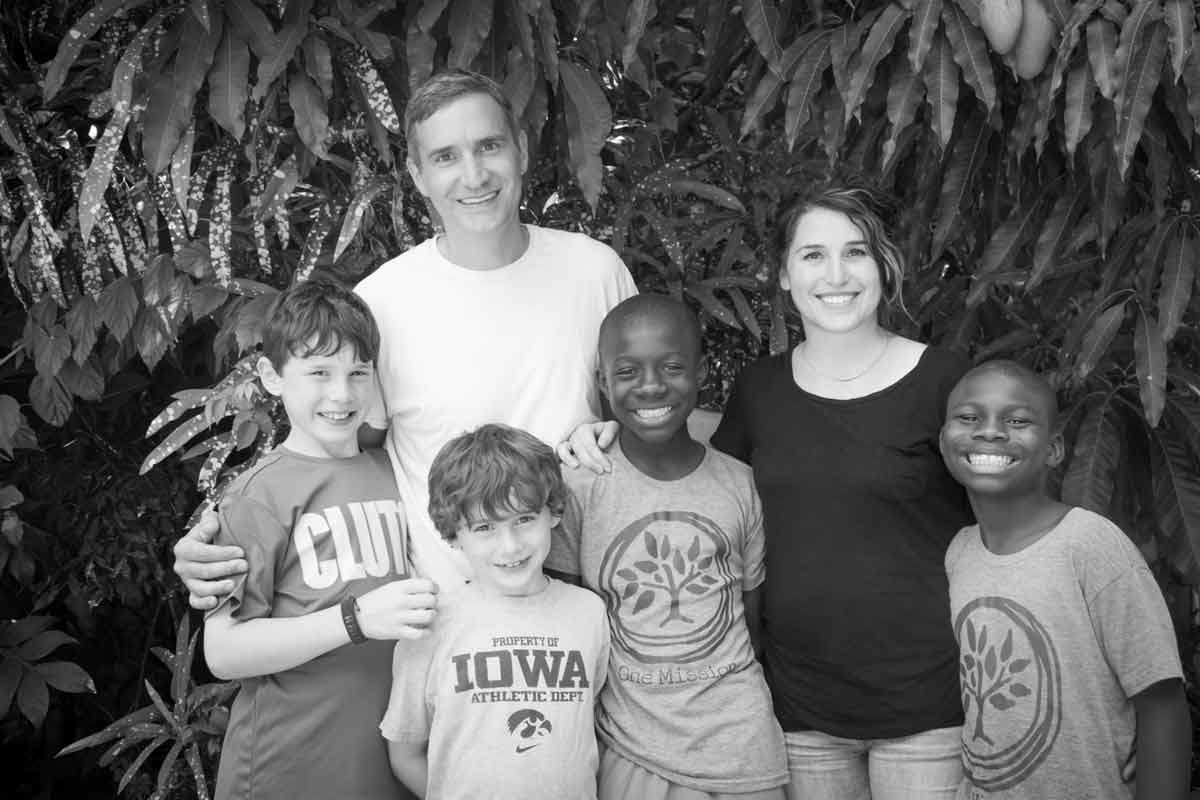 Little did we know that Haiti was in the process of changing its adoption laws at that time and the country had stopped accepting dossiers (adoption paperwork). People with way more experience than us gave a long list of reasons why this adoption was going to be next to impossible. Even though every phone call I made left me feeling discouraged, I continued to work on our dossier.  Call it Mother's Instinct…or something else. God spoke to us softly, but no doubt he set a holy fire in our hearts to do the work that was needed to bring them home, in only a way He could orchestrate. He told me that we could do it, and I believed him. We all believed him. It compelled us to keep moving forward.
In the Spring of 2013, a small window opened and we leaped.  Within two short months, John and I were flying to Haiti, handing over our 20 pound (small exaggeration?) pile of paperwork, and I met our boys for the first time. God had cleared a path for us to welcome our new sons to our family.
It was this trip, surrounded by missionaries and other adoptive families, that inspired an idea that morphed into CAUSETEAM.  In fact, our very first business plan was penned on a napkin on that flight home back to Iowa. John was so inspired, in fact, that he decided to sell his other business so we could work on CAUSETEAM full time. We hired a web developer to help bring our concept to fruition and our site launched July 1, 2014. It's true, we started out as One Mission Fundraising, but now we are CAUSETEAM. Read about that change here.
Our mission stays the same… This company, fueled by our gratitude to God and our passion to help and support others in doing good in this world has morphed into what we feel is the best little fundraising platform out there, and even if you're not fundraising - working with us with an Online Shop or a Bulk Order is another you can get some pretty great merch.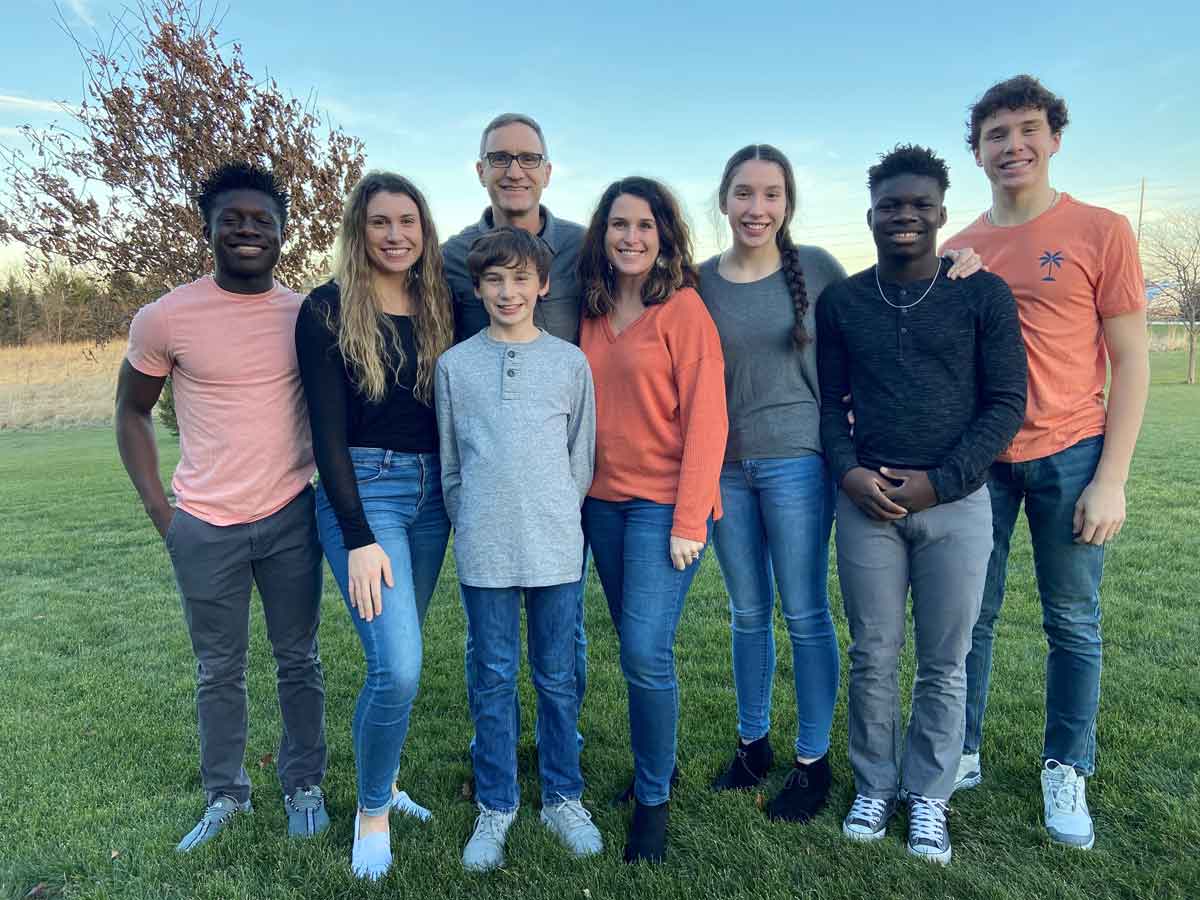 And our boys finally did come home. Praise God! July 29th, 2016 is the day our family of 6 became of a family of 8, all under one roof finally. You can read about that here.
Lastly, if you find yourself fundraising to do some good or simply need some really great custom merch we would love to help! Explore more on how to Start CausePage, Open an Online Shop or submit a Bulk Order + More on our website. And please don't hesitate to contact us if you have any questions.
Here's to doing so much good together –
Amanda and John Rhomberg + family
We're a business with a lot of heart. 
Whether you're raising money for a good cause or shopping responsibly to support one of our awesome fundraisers, what you're doing is great and we want to help you do some more good!
CAUSETEAM's fundraising platform is unique and designed to help causes raise, and keep, as much money as possible.  We combine high-impact product fundraising + custom t-shirt fundraising + Crowdfunding (with zero platform fees).
It's easy to Fundraise with a CausePage, and we provide personal support along the way.
Based out of the small town of Mount Vernon, Iowa, CAUSETEAM is founded on strong values and a devotion to quality and service. We adhere to exceptionally high standards of production and sustainability for absolutely everything we make. 
Inspired by the simple goal of helping more people do more good, CAUSETEAM exists ultimately for missionaries, non-profits, and many other important groups and individuals that entrust us with their fundraising needs. To learn more, check out Work With Us or simply browse around the site a bit.