Haight's Home for Haiti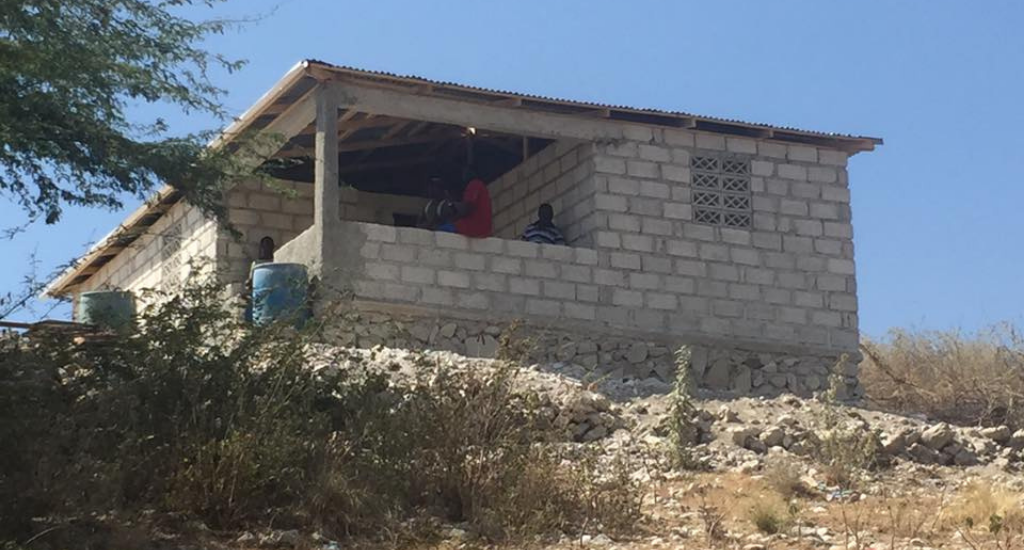 ---
It takes just one thought, by one person, to do just one thing, for one family in need. And I tell you what… it's a pretty darn cool thing when, unexpectedly, some come forward and say 'yes, sign me up to go with you and help' and when others buy into the vision and say 'yes, let me donate to your cause.'  And then suddenly, all these world changers are coming together to *do something* to make this vision happen.  5 men went to build (individually covering their own costs to get there and stay there), but over a hundred people donated (for all the materials and the hiring of Haitian laborers needed for building).  Each person, a world changer for this family. Each. And Every. Person.
And guess what happens then?  A family… a single mother with 7 of her own children in her care and 1 other child that she's just taken in because no one else would, gets a sturdy home of her own, for the first time in her life.
We've heard stories from this mama.  Stories about moving place to place, mostly because they couldn't pay the rent and were forced out.  One child remembers a landlord kicking them out of one of the homes in the middle of the night, and he remembers that it wasn't very comfortable sleeping on the rocky hill where they settled until the morning light arrived.  Can you even imagine?
In 2013, this mama was able to acquire some land of her own, with the help of a friend.  They built a tarp-walled structure with a tin roof that has served as their home for the past several years.  Of course, there is no electricity, no plumbing. In fact, in order to get water, the young children have to walk with 5-gallon buckets down to the river, which is quite the jaunt.  It really makes you appreciate your kitchen sink, and toilet… and shower, doesn't it?
Anyway… thanks to this mission crew and thanks to ALL OF YOU who purchased products through CAUSETEAM, choosing to give 40% of your purchases to THIS CAUSE, and all those of you who gave cash donations, this family now has a brand new, cinder-block home.  It's solid, it's secure, it's a safe place to live.  Six beds were made, mattresses were purchased, sheets and bedding were donated and brought down in suitcases, and these kids were able to sleep in beds for the first time in their young lifetimes.
We love that we are able to partner with people doing such great work and get to witness so many people stepping forward to say 'YES, I will contribute.'  So many of YOU did this.  So many of YOU made this happen.  Thank you, thank you, THANK YOU… for making such a difference in the life of this family.  You are a world-changer – don't you ever forget it!
Much love to you all!
Amanda