How Online Shops make it easy to sell your merch.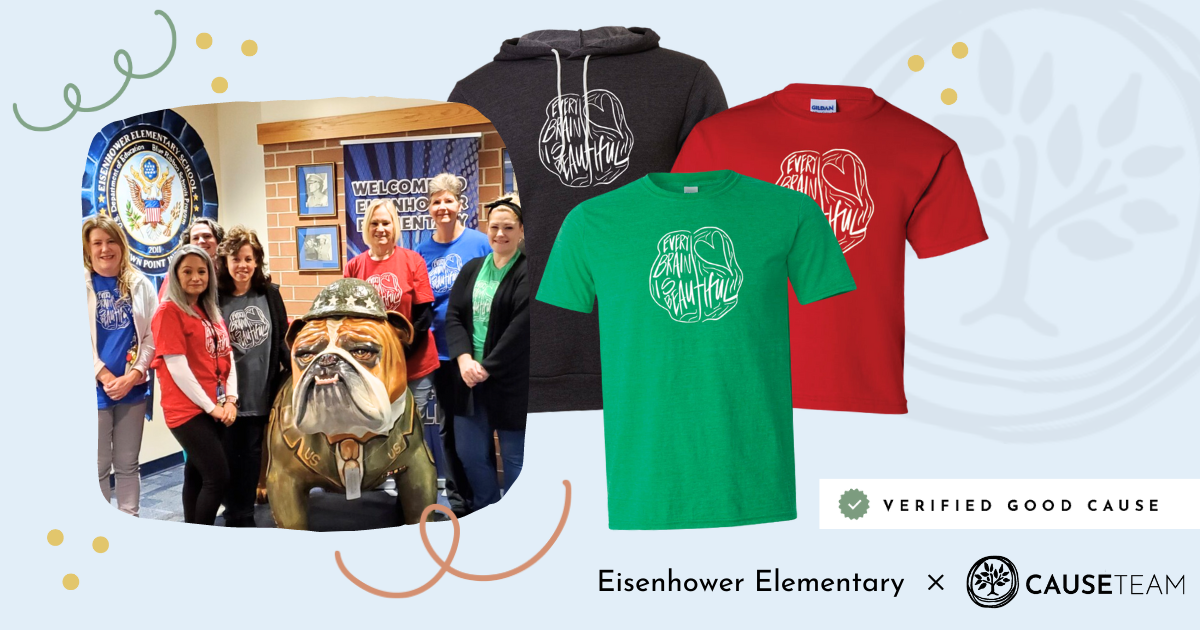 ---
T-shirts are a popular and a very well known way to promote a message or cause. With our hassle-free processes it's now easier than ever to create and order custom t-shirts when you open an 'Online Shop'.
For exmaple: Our friends at Eisenhower Elementary spotted our CAUSETEAM artist Keri Speidel's 'Every Brain is Beautiful' design and asked if they could use it as their March Inclusion tee. By adopting this design, support was easily rallied throughout their school during the month of March 2023. 134 shirts sold combined with staff and students resulting in a very photo-worthy innitiatve. It was a very hassle-free experience for all involved, making it ultra easy to promote a positive message.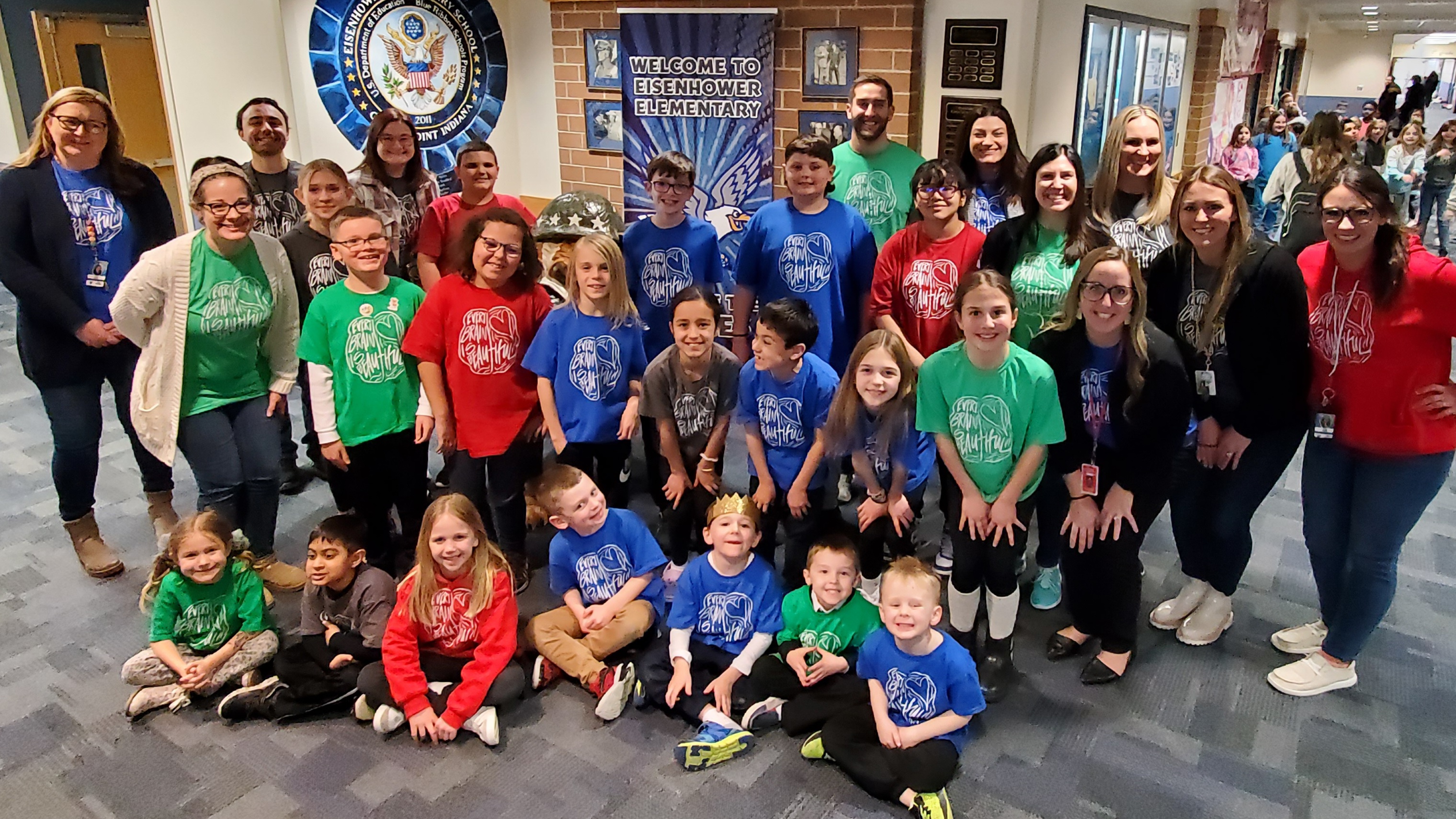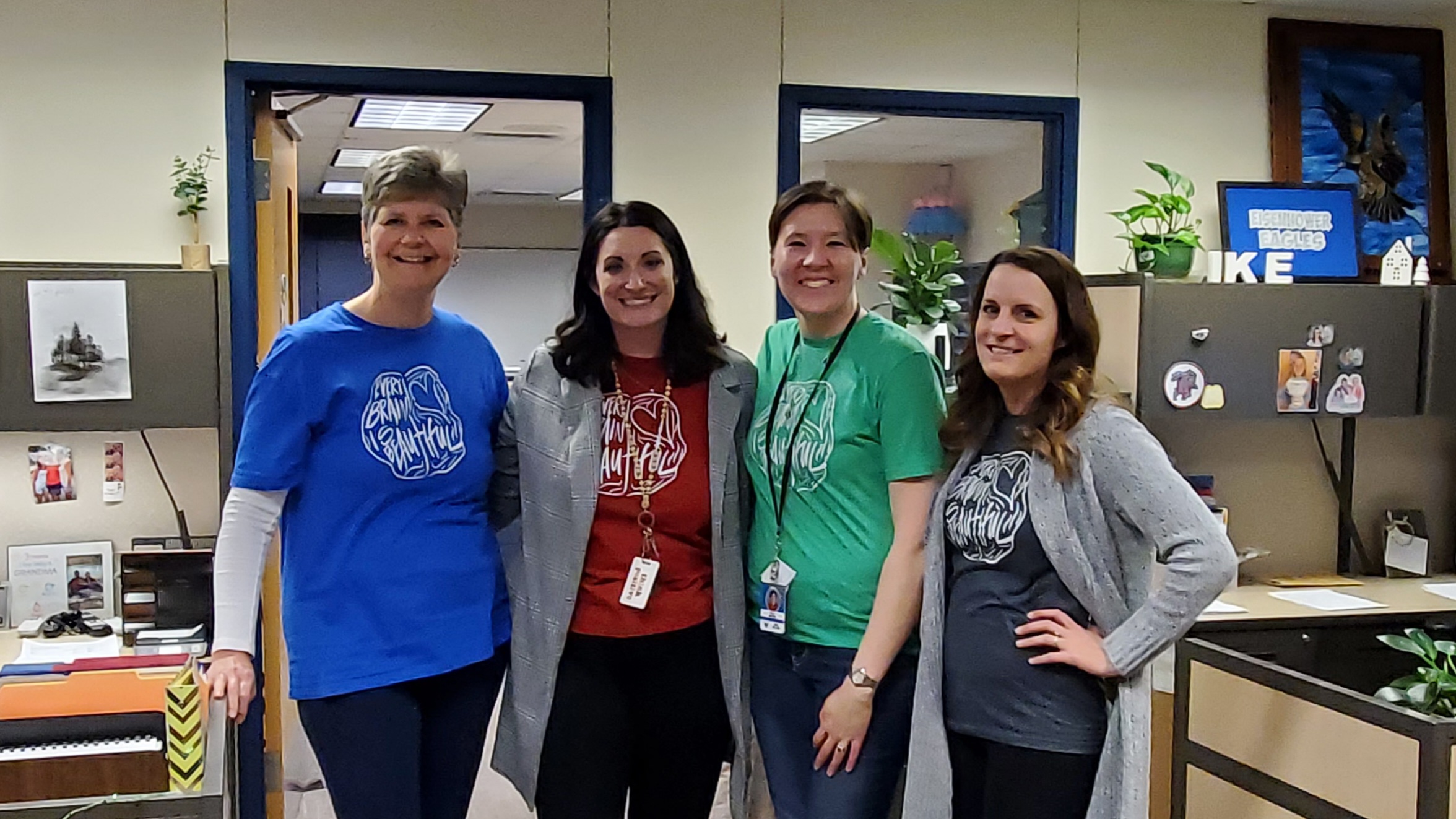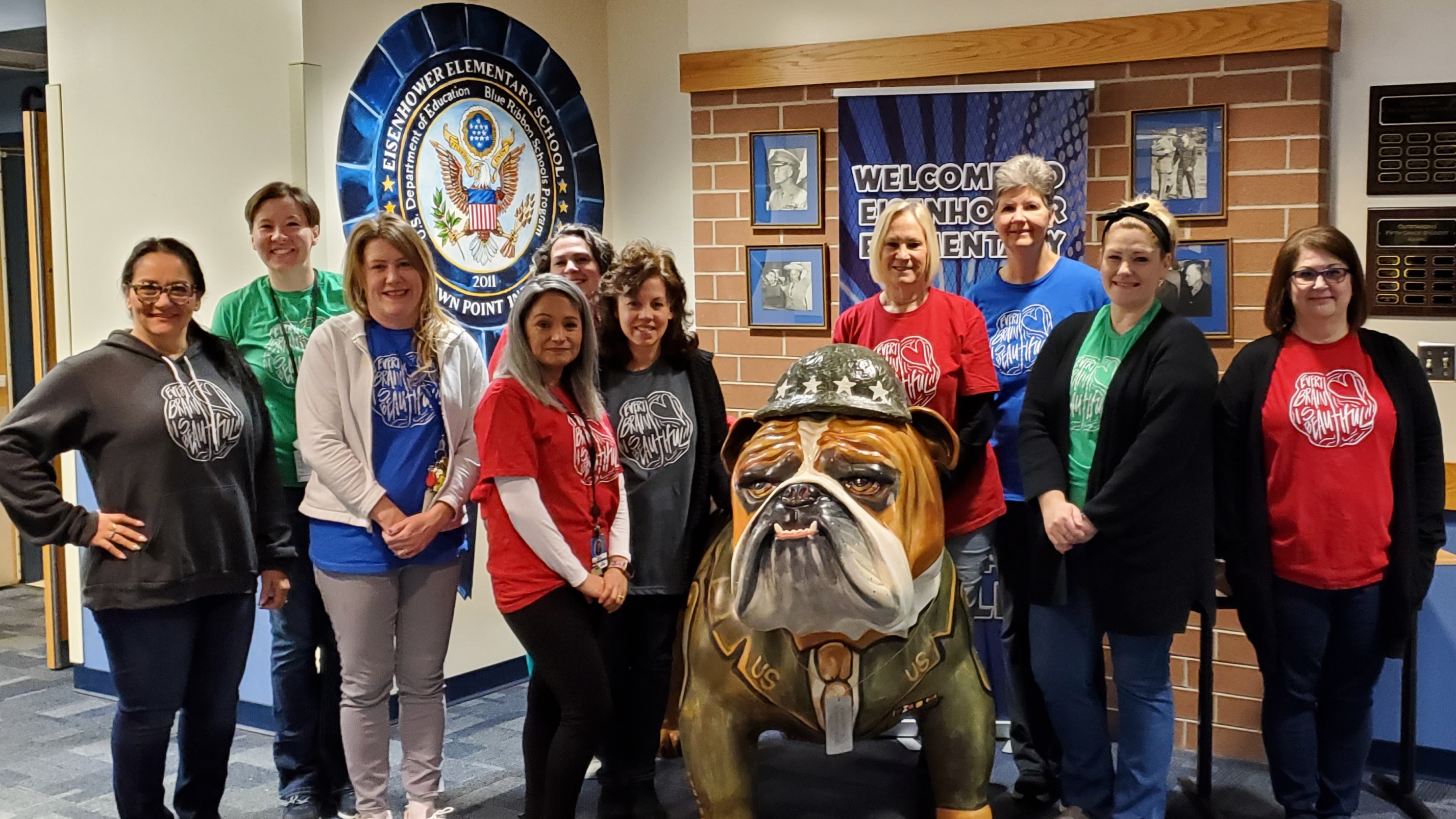 ---
Here are a few other ways that online shops are making the process seamless and stress-free:
Design Help: We have 'real human talent' on staff making it ultra easy to create a fresh design by scratch, or, upload and implement a prexsisting design. 
No Inventory: This makes it much more affordable and accessible for individuals or small groups to create their own custom apparel without the headache of housing inventory.
Fast Turnaround: Online shops have fast turnaround times, which means that you can receive your custom t-shirts in a reasonable time after the store closes and orders are proccessed. This is especially helpful for those who need their shirts for a specific event or deadline.
Wide Range of Options: Apparel options are pretty much endless when it comes to styles, colors, and sizes. This means that you can find the perfect shirt to fit your needs, whether you're looking for a basic cotton tee or a more specialized performance fabric.
In conclusion, custom t-shirts are a fun and easy way to express yourself or promote a cause. Online shops have made the process even more accessible and affordable, with top knotch design help, no inventory or fees, fast turnaround times, and a wide range of options. So why not create your own custom t-shirt and open a online shop today?