Medical: Choose Joy... for Scott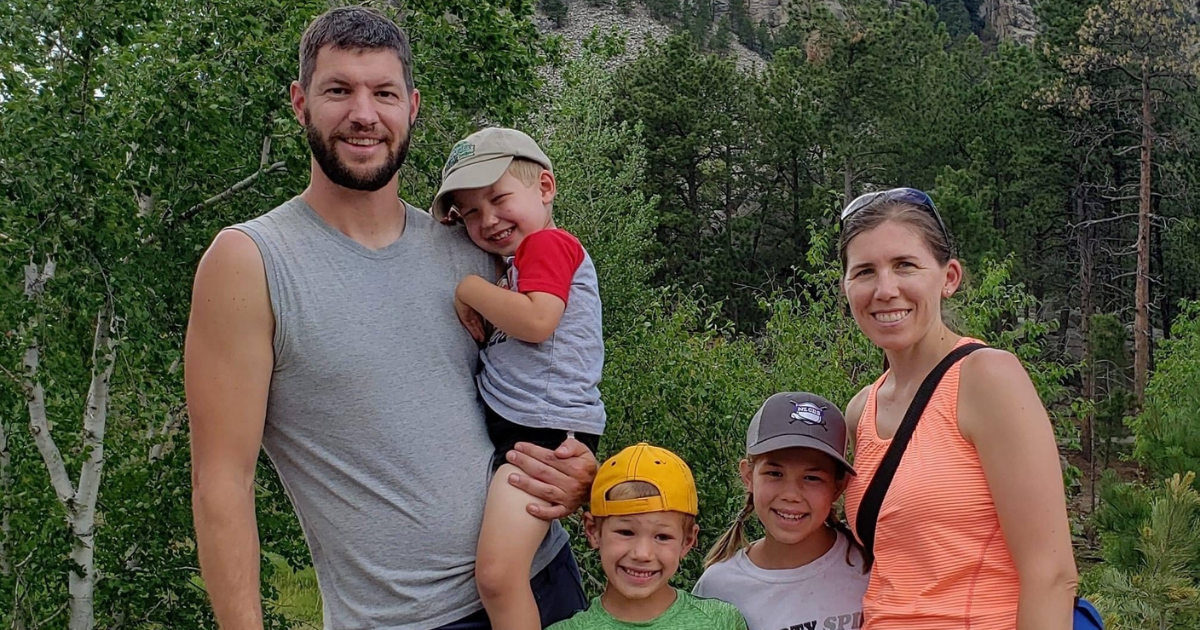 ---
The Story:
On September 19, 2020, Scott was working in his yard hauling dirt in a trailer behind his riding lawnmower. The trailer jackknifed and tipped the mower, throwing Scott off and pinning him beneath the trailer. He sustained a significant spinal cord injury and was airlifted to the University of Iowa Hospital where he underwent surgery to fuse a portion of his spine. He is currently recovering and doing extensive inpatient rehabilitation at St Lukes in hopes of regaining leg function. He and since then been discharged from the inpatient program and is home with his wife, Nicole, and their three children.
Scott is in a wheelchair and expects to undergo many more months of outpatient therapy. The Kallemeyns are grateful to have insurance to cover a significant portion of their medical bills, but they are also facing large expenses associated with making their home accessible for Scott, devices he needs, and a number of other modifications.
Cause Leader, Sarah, chose "Choose Joy" as the message of this fundraising campaign because it has been Scott's motto for years. This motto came from a book called "Holy Sweat" that Scott has loved for years and that contains words that are now even more profound
"Every single day since my accident, I am forced to consider how I might choose joy as a daily attitude. It's a constant choice. Some days the pain is so overwhelming that joyous is not what I want to be. . . . Choosing joy doesn't alleviate the pain, the ambiguity, and the doubt. It just gives us a way to live with it."
Scott's motto resonated with many through extensive promotion on social media (Facebook and Instagram) and supporters purchased t-shirts, sweatshirts, tote bags, mugs, etc. with  40% of all orders went directly to the family.
---
The Experience: 
Responses were shared by Sarah, organizer of the "Scott Kallemeyn Support Group."
Q: Length of the campaign?
A: 75 days at first, but then it was suggested by the Success Rep to reopen the campaign and run for a total of 90 days. 
Q: How would you describe your overall experience working with CAUSETEAM?
A: I could not be more pleased with my entire experience of working with CAUSETEAM on our fundraising journey. The set-up process was simple and straightforward, the customer service and support have been unmatched, and I can't even count how many times people rave about their "new favorite shirt" and often come back to make a second-round purchase! The shirts are so soft, and the designs are fantastic and meaningful!
Q: What was the most helpful tool or process in your campaign strategy?
(I.e. blogs, social media, in-person asks, or emails?)
A: The most helpful tool for me was sharing our campaign on Facebook and Instagram and encouraging others to do the same. I also made sure to include the direct link to our CausePage in every post as well as a picture containing any CAUSETEAM "Choose Joy" merch.
Q: What was your favorite piece of merch, and why?
 A: I can't get enough of the hooded sweatshirts!!! They are the coziest!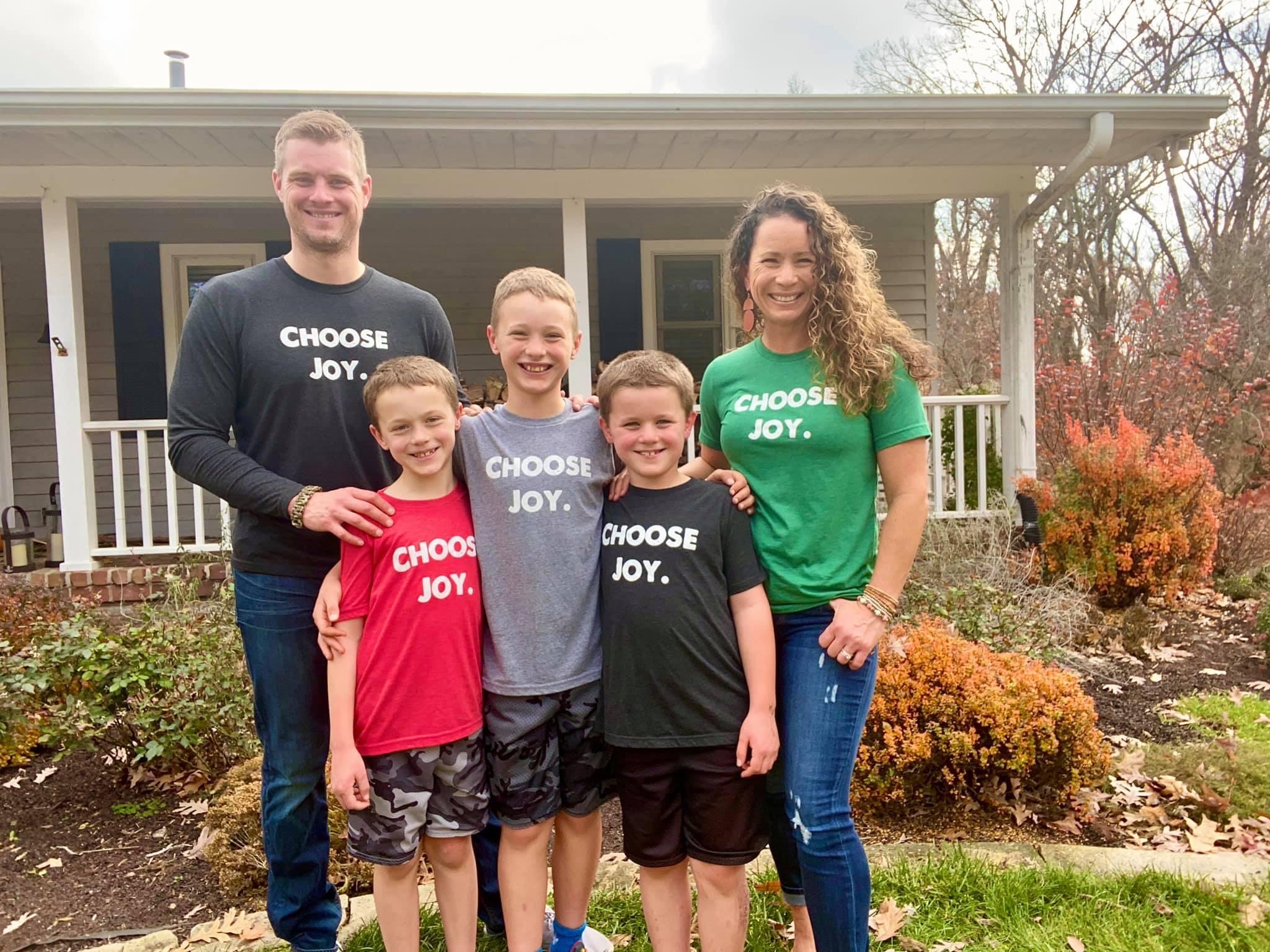 CausePage Leader, Sarah and family.