Buzzworthy News:
It's not every day CAUSETEAM can be intertwined with a piece of BREAKING NATIONAL NEWS- but, since we're all about helping people do some good, you may want to read on (and support)! Especially if you're familiar with the Serial Podcast 'The Case Against Adnan Syed'.
Adan Syed Set Free- September 19th, 2022
Adnan Syed's prolonged, 24 year legal saga began with his wrongful murder conviction in the 1999, in the killing of Hae Min Lee. Since that time, attorney and advocate Rabia Chaudry has tirelessly worked for Adnan's exoneration. And to find justice for Hae and her family.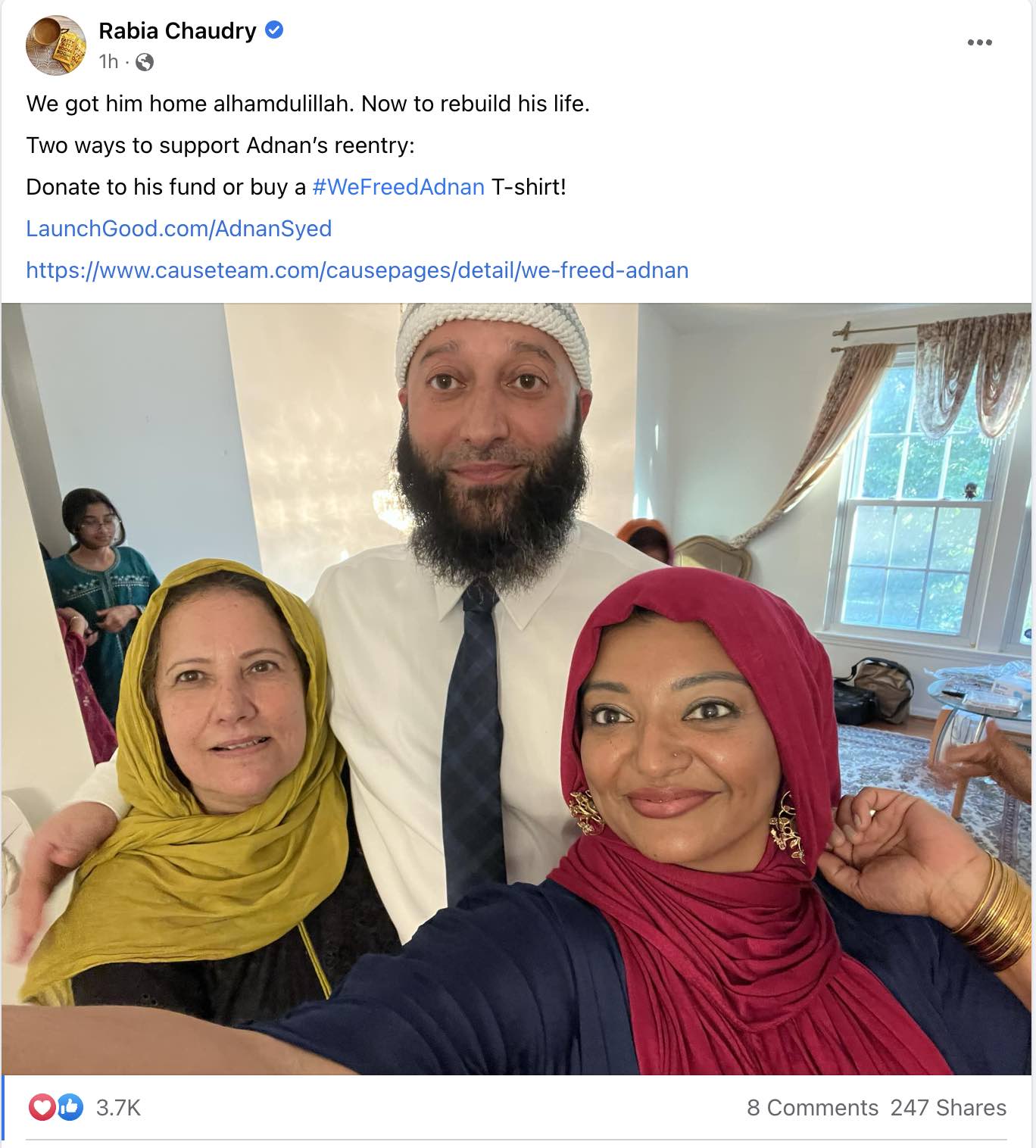 As Adnan begins his life outside of prison, the work continues to assist him with building a life. After 24 years of wrongful incarceration, CauseLeader, Rabia Chaudry is now advocating for financial support to allow Adnan a chance to successfully start his new life as a free man. 40% of every purchase (#WEFREEDADNAN merch or any CAUSETEAM branded merch) will support Adnan's re-entry into society. 
For straight cash donations (crowdfunding), please scroll down to 'Another Way to Give' when viewing the CausePage #WEFREEDADNAN. 100% of these donations (minus the standard credit card fee) will be given to Adnan.