Team Zayla | Medical Fundraiser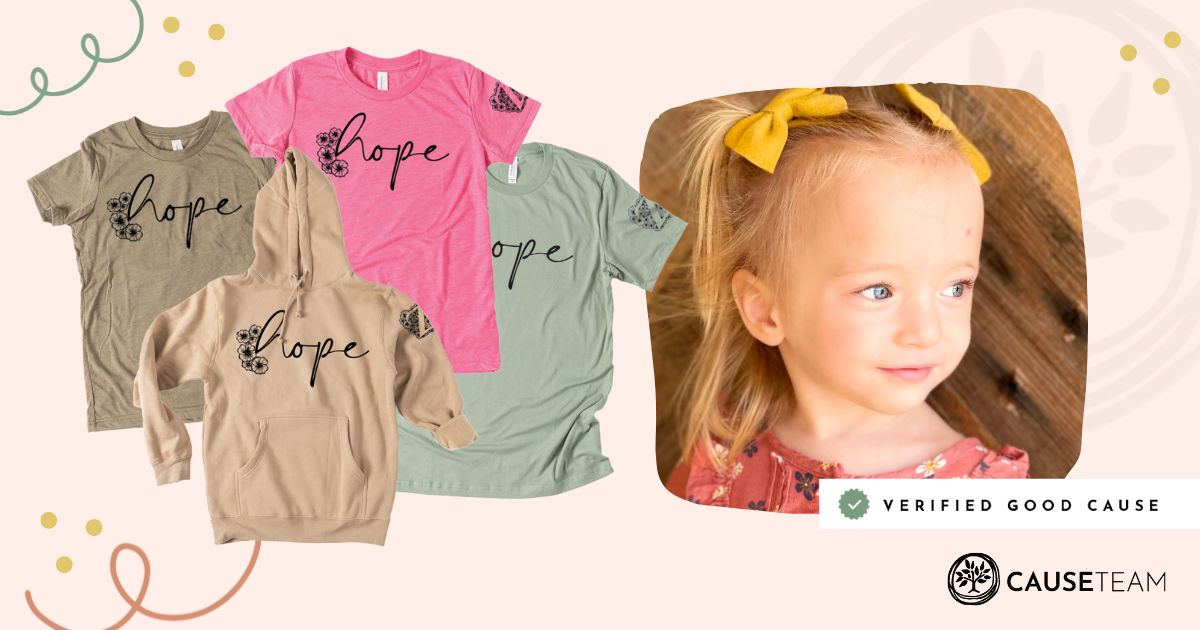 ---
This CauseTee Raised: $8,225+

Zayla's story is one of resilience, courage, and hope. She has overcome incredible obstacles in her young life, and her family is dedicated to finding answers and providing her with the best possible care. The road ahead may be long, but they are determined to do whatever it takes to help their precious little girl.
A CausePage + Custom Merch was created to help support Zayla and her family. It was a simple and effective way to support Zayla's medical fundraiser while also spreading awareness about her journey. Through purchase of Zayla's CauseTee, 40% was donated to her CausePage resulting in a positive ripple effect felt within the community.
The Benefits of a CausePage + Custom Merch
By creating a CausePage you can easily promote your online fundraiser to your community and beyond. Share the link to the CausePage on social media, email it to your friends and family, and encourage others to get involved. With CAUSETEAM, you can set a fundraising goal and track your progress in real-time, so you can see the impact you're making.
The benefits of creating a custom CauseTee are numerous. First and foremost, it's a way to raise money for medical expenses for example. Every dollar counts, and the funds raised through the t-shirt fundraiser will go directly the cause.
It's also a way to show your support and solidarity for anyone faced with a medical diagnosis. By 'wearing your support' you are sending a message of 'hope' and love to them and to everyone who sees it.
Another benefit of using CAUSETEAM for your fundraising is the ease and convenience it provides. CAUSETEAM takes care of everything from designing the t-shirt to handling the orders and shipping. 
In summary, creating a CausePage + Custom CauseTee is a simple yet powerful way to support a loved one during a difficult time. By raising money, spreading awareness, and showing your support, you can make a difference in their lives and help them on their journey. Remember, every little bit counts, and together we can make a big impact.
Ready to learn more about how to Start a CausePage? Explore more.